Our Services
A Solar Company Led by Award-Winning Roofers at Feazel
Feazel's solar company continues to evolve the roofing industry. Our expertise is in roofs, and we lend our 35 years of roofing credibility to every solar installation we complete. Whether you are looking for rack mount solar panels or the GAF Timberline Solar™ Shingles, we have the solar products, roofing expertise, warranty, and attention to detail to help you generate green energy for years to come. All our solar consultations start with a comprehensive roof inspection to ensure you get the best product for your home. Contact our team of solar contractors to get the process started!
Aesthetically Pleasing
Feazel understands that modern solar installations should integrate into your roof seamlessly while not creating an eyesore. That is why we partner with the best solar brands to provide solar panels and solar shingles that work and look good while generating solar energy.
Solar Products Built to Last
All solar products we sell are rated Tier 1. A tier 1 solar product is better constructed and more reliable. Feazel's customers receive a best-in-class product installed by an award-winning roofing company. Tier 1 products ensure that our customers receive a high-end panel that will generate clean energy for years to come.
Industry Leading Solar Warranty
Regardless of whether you are buying solar panels or replacing your roof with solar shingles, Feazel provides a 25-year warranty on our solar products. No questions asked. Keep the future bright with solar products from Feazel.
Stay Ahead of Rising Electric Rates
Own the electricity that you produce with our solar power offerings. The price of electricity has increased 64% over the past twenty years. Keep the energy that your panels generate by switching to solar.
The Ultimate Roof Upgrade Installed by a Roofing Company
Anything else just doesn't make sense.
We care about your roof FIRST. Solar companies will poke holes and drill wherever it fits – this not the case with Feazel. Inspection on your roof first before building the system – we design the system to work for your specific roof/home, rather than slapping panels on.

The Roof You Know with Solar like You've Never Seen Before
Since 1988, Feazel has provided expert roofing services, and now we're taking it to the next level. With premium roofing products from trusted brands, we're bringing top-performing solar roofing to homeowners and businesses throughout the area.
Innovative installation delivers eco-friendly roofing options that protect your roof's warranty – bringing your home in the modern age of performance, sustainability, and incredible curb appeal.
With Feazel Solar Take Advantage Of: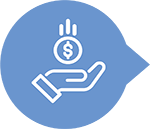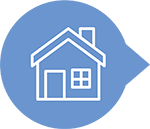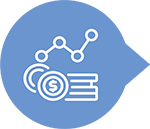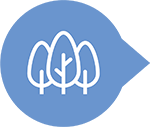 Energy Savings at the Palm of Your Hand
With the provider's energy app, you can monitor your energy production in real time. Control your system from anywhere with instant alerts and remote access.
Schedule FREE Solar Assessment
Limited Time Offers