Our Services
Comprehensive Roofing Services
The roof is your property's first line of defense, and Feazel offers the services and products you need for maximum protection of your home or commercial building. Whether you're looking for roofing repairs, chimney protection, or a complete roof replacement, we're the GAF Master Elite Contractor you can trust for superior results.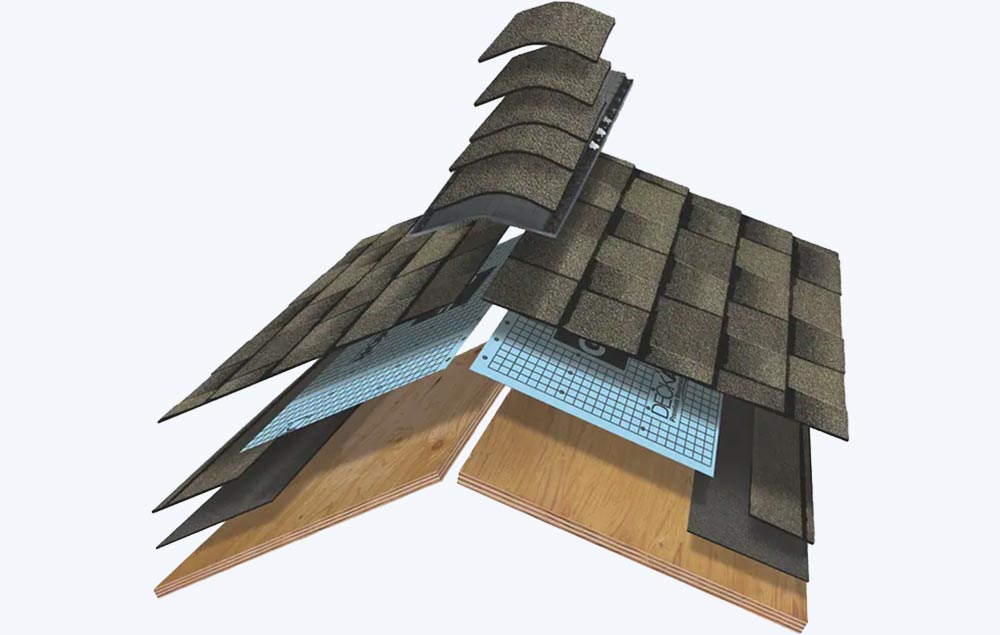 Roofing: The Right Way.
We don't cut corners. Your roof will be built using the industry's best, most durable materials. We first install high-quality plywood decking. Over that we lay an ice and water shield, an underlayment layer, drip edge and a row of starter shingles. Atop that, our expert team lays quality shingles that will protect your home for years to come.
Premium Materials
We're proud to be a GAF Master Elite Contractor and to offer this beautiful, durable roofing product to our customers. This elite designation means we're held to high standards in both our workmanship and customer service.
Quality Control
Feazel does roofing right. We've replaced and repaired thousands of roofs since we opened our doors in 1988. We pride ourselves on installing roofs that are built to last a lifetime.
Virtual Roofing Guide
We rely on innovative satellite and drone technology to produce accurate estimates in the most convenient way! We don't even have to set foot on your property.
Industry-Leading Warranties
You'll have peace of mind knowing your new roofing system is protected by one of the best warranties in the business. We want every one of our customers to be 100% satisfied, and strong warranties ensure that's the case!


The Roof You Know with Solar like You've Never Seen Before.
Since 1988, Feazel has provided expert roofing services, and now we're taking it to the next level. With premium roofing products from trusted brands, we're bringing top-performing solar roofing to homeowners and businesses throughout the area.
Innovative GAF Timberline Solar Shingle installation delivers an eco-friendly roofing option that protects your roof's warranty—bringing your home into the modern age of performance, sustainability, and incredible curb appeal.
Learn More
Easy 5-Step Process
01
Contact Feazel


02
Inspection Performed


03
Receive Estimate


04
Schedule Installation


05
Installation Complete


00
Congratulations on your new roof!


Limited Time Offers