Our Services
Commercial Roofing Contractors
Commercial roofing types vary from job to job. Finding a trusted commercial roofing company that has experience in a multitude of roof types is critical to successful installation and maintenance.
At Feazel, we're proud of the accolades we've earned in our 30+ years in the roofing industry. We maintain an A+ rating with the BBB and are recent recipients of the Roofing Contractor of the Year award granted to us by Roofing Contractor Magazine.
We know that feeling confident and comfortable with the commercial roofing contractor you hire is key to long-term customer satisfaction- so we work hard to ensure that our people are properly trained, highly skilled, and experts in their field. That way, you can be assured that you'll get the right product installed by the right team. Every time.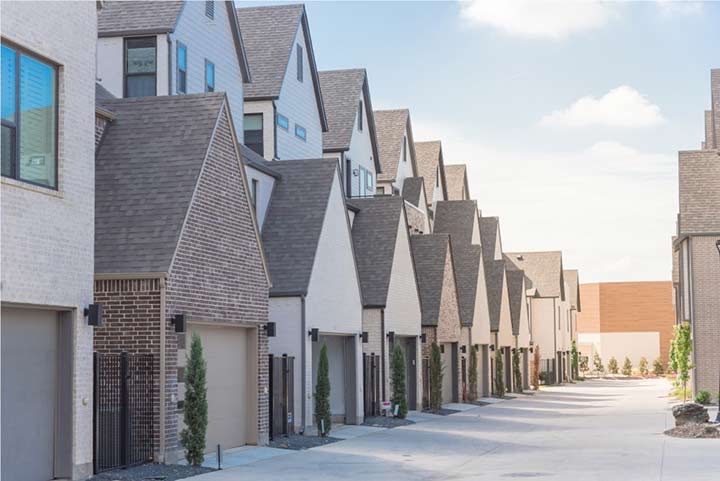 BBB A+ Rated and Award-Winning Service
Feazel has earned an A+ rating with the BBB as well as the 2021 "Roofing Contractor of the Year" award from Roofing Contractor Magazine.
30+ Years of Experience
Our commercial roofers have over three decades of experience in the remodeling industry, so you can count on us to make your upcoming project a breeze.
Eco-Friendly Practices
We're GAF Certified Green Roofers who use environmentally friendly practices, such as recycling old asphalt roof shingles.
Exceptional Customer Care
Our roofers offer fantastic customer service through every step of your project, so you can breeze through your roof repairs or replacement.
Limited Time Offers



Easy 5-Step Process
01
Contact Feazel


02
Inspection Performed


03
Receive Estimate


04
Schedule Installation


05
Installation Complete


00
Congratulations on your new roof!